---
* CLEAN * RESPECTFUL * EFFICIENT * COMPETITIVE RATES * NO HIDDEN FEES
---
---
RESIDENTIAL & COMMERCIAL MOVING

​ LOCAL + INTERSTATE

​IN-HOUSE FURNITURE RE-ARRANGING

PICK-UP & DELIVERY

STORAGE UNIT & POD PACKING/UNPACKING

HAUL AWAY OF UNWANTED ITEMS
The Perrysburg Moving & Hauling Process​
When you book an appointment with Perrysburg Moving & Hauling, you're treated to our seamless three-step moving process. Our team members have been in the moving industry for more then 40 years combined and have the expertise to professionally move your items from Point A to Point B, damage-free.
1. First, we'll carefully prep and pack your items using a variety of packing materials and the highest quality moving blankets in order to protect your fragile possessions both in your home and in our moving trucks.
2. Next, we'll strategically pack your items into our moving trucks and secure them for the journey to ensure a smooth ride. We work quickly and efficiently, exercising extreme caution and care during the entire process.
​3. Finally, we'll move your items into your new home quickly, safely, and carefully. You decide where you would like things placed and we'll take care of the rest so that you can enjoy your new home as soon as possible.
---
Does Perrysburg Moving and Hauling Have Insurance Coverage?
While we strive to treat each of your items with the utmost care, accidents do happen. Luckily, we are fully insured in case something does happen.
​* We carry $1,000,000 in liability insurance per occurrence
* We carry $2,000,000 in total coverage
* With our standard hourly rate, we include up to $50,000 of minimal reimbursement coverage for household possessions
* We also offer full value replacement coverage and coverage for items of extraordinary value

Let Perrysburg Moving & Hauling move you from Point A to Point B, damage-free!
Where are the Local Moving Companies Near Me?
If you've searched for "local moving companies near me" in Google to find a top-quality mover to help get settled into your new home or apartment, you know there are a lot of local moving companies to choose from.

Avoid the stress of searching and look no further than Perrysburg Moving & Hauling, or our second location, Sylvania Moving & Hauling.
​
Over the past four years, Perrysburg Moving & Hauling has served residents of northwest Ohio for moving and packing needs, including relocations all over the continental United States. In response to such high demand for quality moving services, we opened a second location, Sylvania Moving & Hauling. We offer a variety of services to help you transition into your new residence or office, including:
* Full-service packing
* Prepping items for the move, including crating of artwork and mirrors
* Disassembly and reassembly of furniture
* In-house moves and furniture rearranging
* Haul-away and disposal/donation of unwanted items
* Store-to-home delivery of new furniture
* Storage unit and POD packing
We even offer packing supplies to help assist you with your transition. Unlike other local moving companies, Perrysburg Moving & Hauling and Sylvania Moving & Hauling provides all the services you could need to facilitate a happy, stress-free move.
How Do I Book an Appointment for a Move?
---
Were You Happy With Our Service?
Please leave us some feedback!
---
Clean & reliable trucks of all sizes to meet your Moving & Hauling needs!
---
---
Fully insured and licensed by the State of Ohio and the Federal Motor Carrier Safety Administration
for both local and interstate moves.
​USDOT# 2860641 / MC# 26853-C / PUCO # 00602405
---
---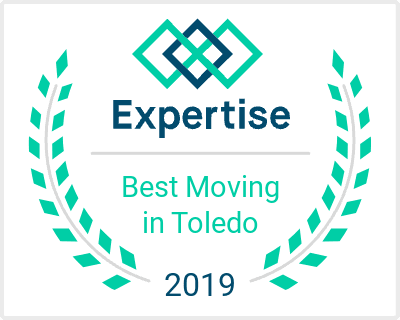 The Yellow Jacket was created by...